Today I'm sharing with you a post it note holder. I've used part of a bunting pack to make it.
I coloured the bunting black and used decorative papers to decorate it.
Here it is hanging up

Here is a close up of the holder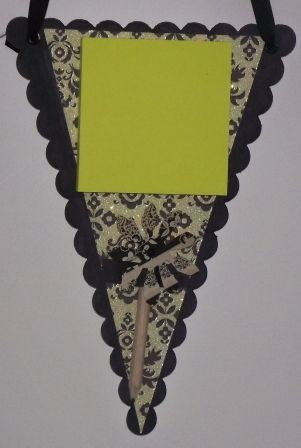 It's a very quick and easy gift to make for someone.
Sorry I'm late posting today. Batteries died in my camera so I had to wait for them to charge.